uLawPractice rolls out EDU platform for academic institutions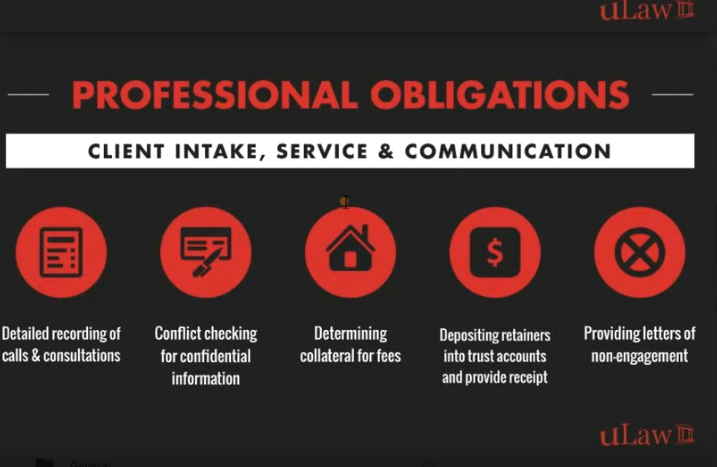 As the pandemic continues to alter the way students are to resume learning in the upcoming 2020 Autumn term, paralegal schools across Ontario are turning to uLawPractice as a tool to be used in their curricula.
uLawPractice works as a digital legal assistant. It's a web-based environment used by hundreds of law offices across Canada to produce extremely important bookkeeping, practice management, and financial management documentation that practitioners are expected to keep while undertaking their client's legal issues.
"The summer months are always a great time for academic providers to make tweaks to their curricula. Since our legal accounting and practice management software essentially lives and thrives in cloud infrastructure, it's been a natural fit for a lot of schools to begin incorporating uLaw into some of the more difficult courses that students will encounter when preparing to run their own legal business," says Terry Curtis, CEO of uLawPractice.
Courses pertaining to bookkeeping and accounting specifically can be a challenge for students. With the use of uLaw, both students and faculty will be working in a digital environment where they will learn to produce compliance documents.
Among the schools currently partnered with uLawPractice is Fanshawe College, which formally partnered with uLaw this summer. Educators at its London, Ont.-based campus will soon be ushering in students for their upcoming Autumn 2020 academic term.
Within the coursework, students will soon be provided with login details by their instructors in order to work on mock exercises within uLaw's cloud-based practice management and legal accounting suite. With the added training of this software, classes will be able to satisfy the teaching modules laid out by their instructors in a real-world setting.
Other schools are also seeing enhanced usage of uLawPractice in order to teach legal accounting and practice management. Students enrolled in Algonquin Careers Academy campuses in Mississauga and Ottawa will also be using uLawPractice.  Since the pandemic started, the administrators of its paralegal program have also expanded their web-based services so classes can continue with minor interruptions. This has also included enhanced usage of uLawPractice for its paralegal program as well.
"We made a lot of changes to ensure our students could continue to embrace their education during the pandemic and we'll continue that commitment in preparation for our incoming students. One of the best parts about uLaw is that it can be accessed remotely, so it'll fit nicely with social distancing protocols," said Ian Bell, program administrator at Algonquin.
In the past, uLaw instructors visited schools across Ontario in person to deliver guest lectures to students. Increasingly, online coaching through the usage of CPD-accredited webinars has become a primary method of support to both teachers and students.
In June, uLaw conducted a webinar with TriOs college titled "Everything Practice Management", which is a Law Society-accredited educational resource often delivered by the company.
In 2019 uLawPractice expanded backend server support for its EDU environment, which is a parallel network infrastructure that is separate from the network law offices are currently using to log in to their uLaw accounts.
While the software itself remains the same, the data inputted by teachers and students is on a separate network. This enhanced EDU support is provided free of charge to educators across Canada.
Administrators and program coordinators of legal education across Canada are encouraged to contact the company directly for inquiries relating to EDU support for uLawPractice. (marketing@superfluidsoftware.com)