(Untitled)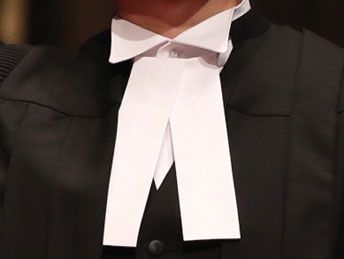 Hello friends of uLaw,
Our software is now nominated for a very special awards category in Canadian Lawyer Mag's upcoming InHouse Reader's Choice Awards for 2019.
We're honoured to have been nominated, but the team at uLaw needs your help to get our software recognized as Canada's most trusted practice management and legal accounting software. The Nominated categories are:
eBilling/Accounting Software Solutions
Practice Management Software/ Solutions Solutions

VOTE FOR uLAW: If you cast a ballot for uLawPractice you'll be entered into a draw making you eligible for a total of three gift cards.
The uLaw GOLD card - Worth $100, the winner of this card can choose whether they want to use the money at Walmart, Amazon, or Bestbuy.
uLaw SILVER: Worth $50, whoever takes home uLAW SILVER gets $50 at Amazon, Bestbuy or Walmart
uLaw BRONZE: Also worth $50, uLaw bronze is the same thing as uLaw silver, except it sounds a bit different. The winner of this card also gets a gift card worth $50 at Walmart, Bestbuy or Amazon.
Please cast your ballot for uLaw. Since 2011 our homegrown Ottawa-based team of experts, compliance coders, and tech support staff have worked hard to create a software solution built specifically for Canadian legal practitioners.
Unlike other similar products on the market, we tailor our software so users can be assured they are in compliance with all regulations laid out by Law Societies in provinces across Canada.
***After voting, please send us an email or leave us a comment indicating you voted for us to add you into our ballot.