Watch how automation is taking over invoicing for lawyers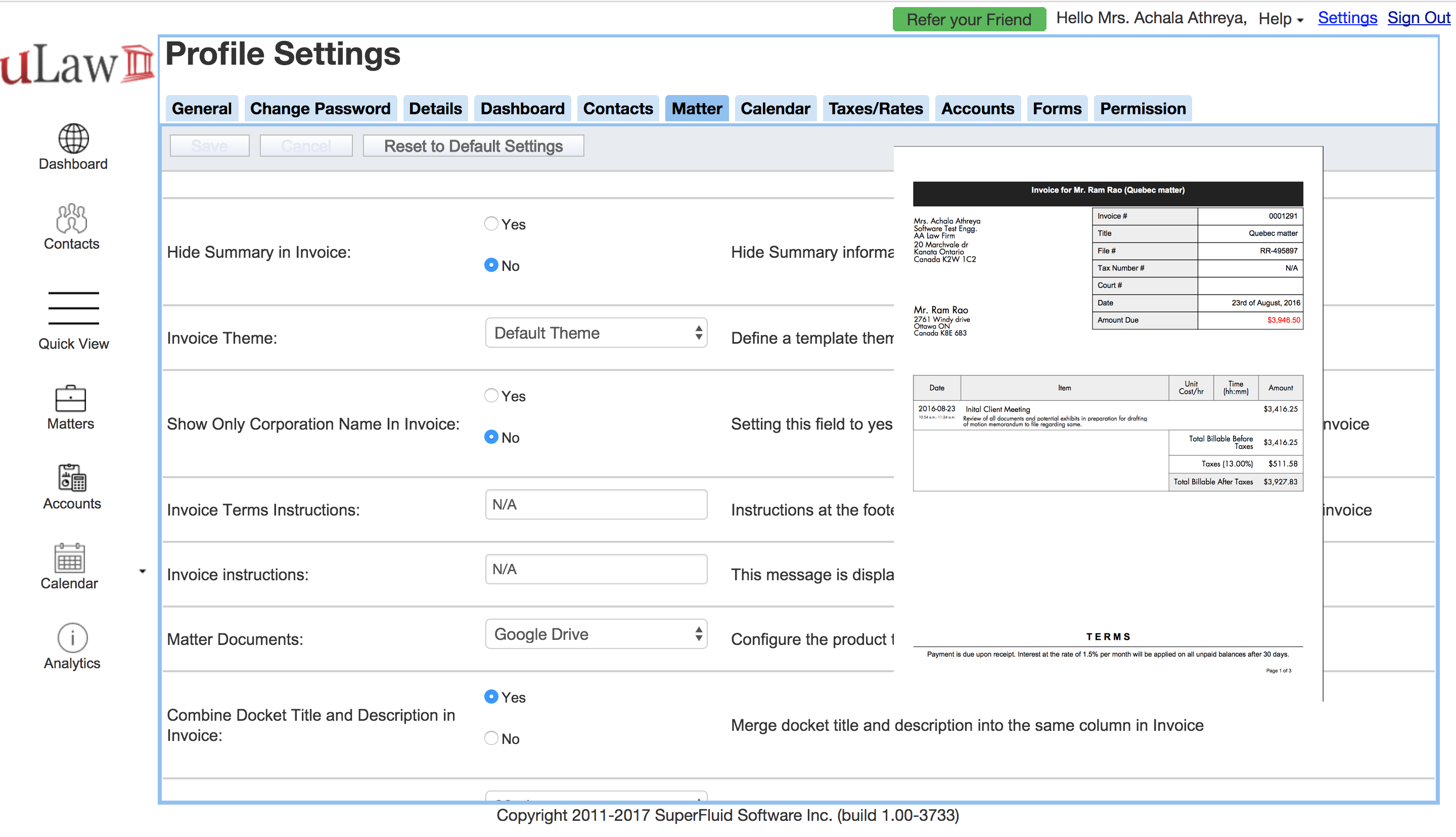 Modern law offices are now capable of generating and managing invoices speedily and with impeccable acuity.
With the assistance of automation, firms can cut down on non-billable hours by significantly reducing the amount of administrative work required for a firm to actually get paid for the work they conduct on behalf of clients.
Watch the video below to see for yourself how quickly invoices can be raised while navigating through the uLaw framework.
If you're running PC-based software you might find this video to be a little bit confusing. That's because uLaw includes all components of practice management and legal accounting rolled into one system. No longer do firms have to spend money on more than one type of software. uLaw does it all from your browser.
The information you provide when filling out time dockets is automatically entered into uLaw's document generating system, which is geared specifically to be compliant with Law Society obligations in all Canadian jurisdictions.
Within seconds, lawyers and paralegals are now able to issue very detailed and professional invoices to clients.