16 ways uLaw works as your personal digital assistant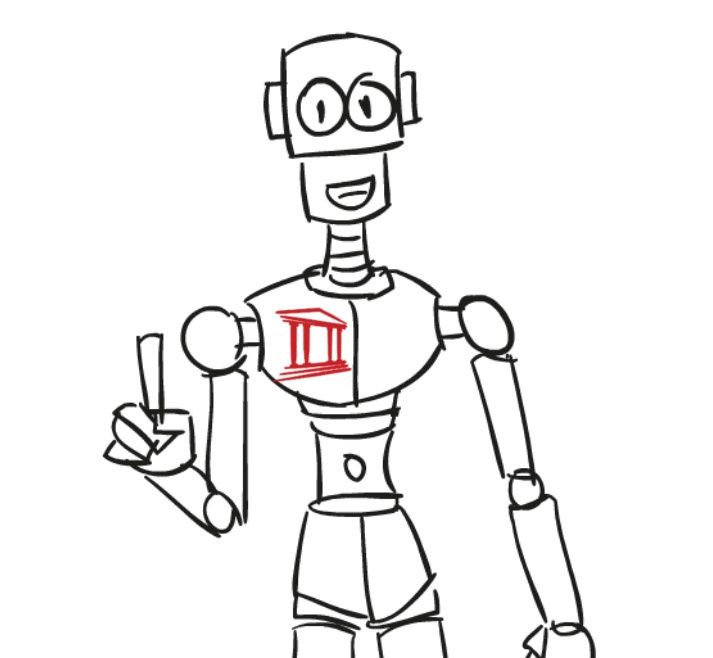 A lot of clerical, managerial, archival, bookkeeping and accounting work goes into managing a law firm while also remaining in compliance with legal regulators.
Since the inception of uLawPractice, our team has continually worked around the clock to create the best possible cloud-based framework for lawyers and paralegals to manage just about everything necessary to run their legal business in an all-in-one package.
Let's have a look at 16 different ways uLaw works as your digital assistant:
1. Client and matter management –uLawPractice shortens the amount of time taken to record and intake clients and their legal matters in an automated fashion so that the information can be recycled, re-used and automated for other tasks that the software can handle on your behalf.
2. SMART Docketing –With the use of our unique docketing system, users logged into uLaw from any browser on any device are able to create, access and store dockets to keep precise details which can be recalled at any time.
3. Billing & Invoicing –It's never been easier to draft bills and invoices for your legal services and have it issued to clients in record time. Cut down on unnecessary wasted time, increase billable hours by getting your paperwork done faster with the use of this tool!
4. Trust & General Accounting –Instead of tediously spending hours each week making sure you're in compliance with regulators while managing clients money, why not let a digital assistant take the reigns for you. With a little bit of calibrating, your firm can get trust and general accounting out of the way so you can focus on what actually matters.
5. Canadian Law Society Compliant Legal Accounting—uLaw's Compliance Coding Team (CCT) created uLaw on a framework that was meant to be in complete compliance with legal regulators across Canada. The software was literally written by using Law Society guidelines as a blueprint for what we offer clients. This means if you're using uLaw, you're prepared and ready for audits at any time.
6. Court form automation –While lots of expensive competitors offer court form automation services, uLaw has this built into our system and clients can easily generate court forms seamlessly within their browser.
7. Calendar & Timesheets –Why bother having a unique calendar and timesheet system if you can get it for free when using uLaw? Organize your week according to your legal matters and other obligations with the use of your very own uLaw calendar.
8. Mobile Calendar Sync –On the road or on public transportation, uLawPractice synchronizes all your weekly, daily, and monthly obligations to your mobile calendar so you can remain apprised of the tasks ahead.
9. Legal Aid & Conflicts –With legal aid supported software features you can easily cut down on clerical tasks while aiding your clients. Conflict checking is also automated so you don't have to worry about breaking law society rules, either.
10. Personalized Dashboard –uLaw's customizable dashboard lets users decide what's important and paramount once they're logged in.
11. Analytics & Bill-O-Meter—Analytics aren't just for the rich anymore. Now your firm can draw analytics from all the data your firm is storing in the cloud in order to get a sense for where your firm is headed. Recall dozens of different metrics to get an idea about your firm's financial health.
12. SSL encryption/security –uLaw's compliance coding team has built the system on an SSL encrypted network. Maintain ease and comfort knowing that your data is backed up on the cloud while also secure from the outside world.
13. Live 1-On-1 & Training –At uLaw we routinely get thanked for our speedy and successful training programs that we run so users can quickly take hold of their legal businesses the easy way. Our team will take the time necessary to teach you everything you need to know about managing your firm's financial health with the use of uLaw.
14. Android & iOS App—Access all of your firm's data with the use of any cellphone of your choice. UlawPractice is available not only from any web browser, but also smart phones as well!
15. Document Management—Filing cabinets and harddrives are frankly a thing of the past and with uLawPractice we help you run a paperless office.
16. Payment Integration—Get paid faster! Skip the hassle of chasing down clients for cheques by issuing an invoice in which they can pay you instantly. Collect retainers and other trust payments in a compliant way and ensure that invoice balances are collected in General. Also ensure that you encourage your client to pay right from the invoice!
Register for a trial and see what uLaw can do for you