Teaching in Trinidad to running an Ontario paralegal firm: Amanda Edwin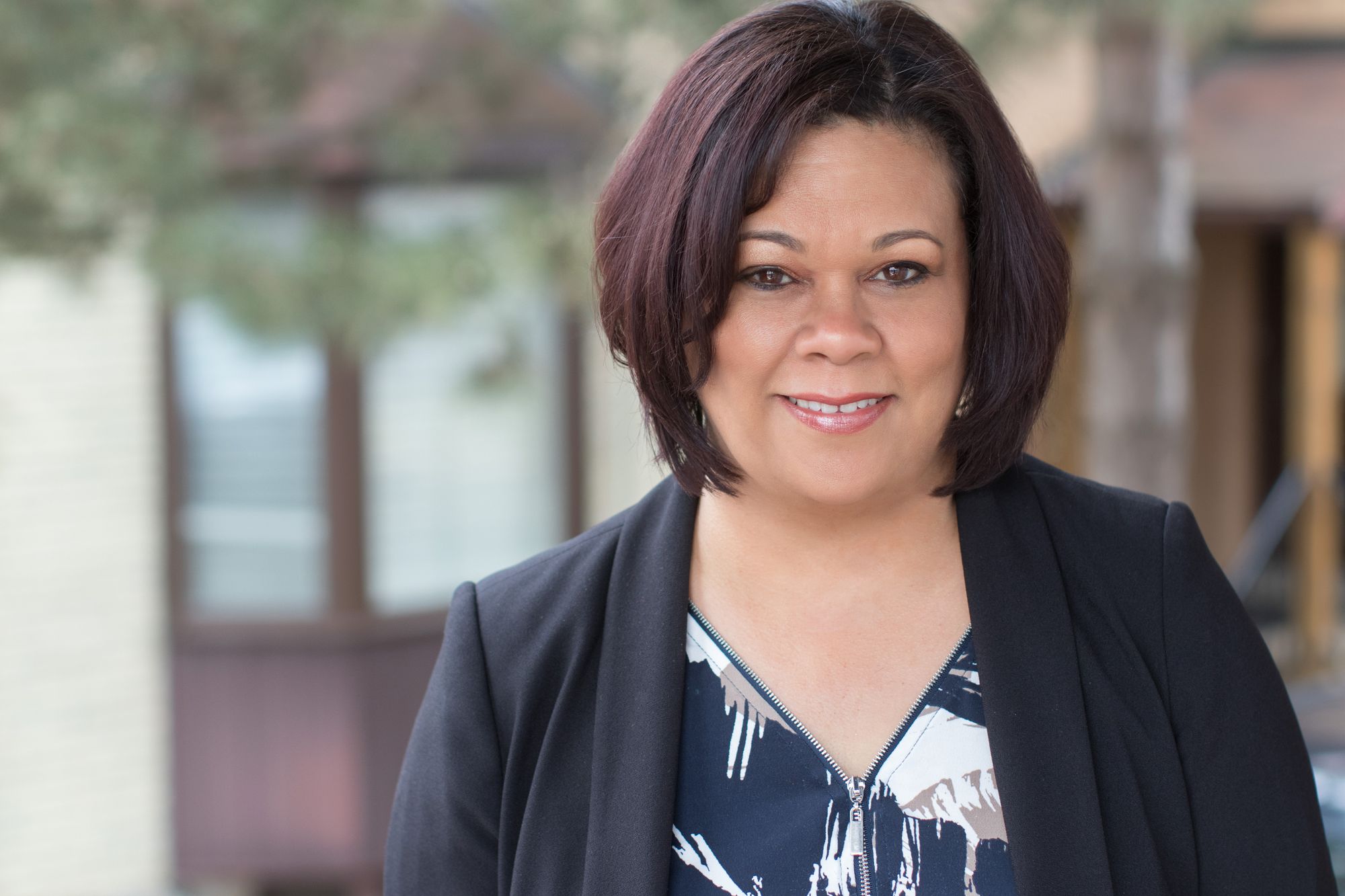 As uLaw's Spot Light series continues to illustrate, many Ontario paralegals are entering the profession after long and fruitful careers in other disciplines before eventually launching their own private practice.
That is certainly the case for this week's "Spot Light" interview with Amanda J. Edwin of Amicus Paralegal.
Prior to becoming an Ontario paralegal, Edwin was already decades deep in an entirely different profession, in a different country.
"I immigrated with my family from Trinidad and Tobago in 2008 and settled in Kitchener. In my home country, I was an elementary teacher for 21 years and retired as Head of Department before leaving to travel to Canada," says Edwin.
But despite the huge amount of experience already under her belt, and in her field, Edwin says it wasn't easy to land a teaching job in Kitchener at the time.
"I taught adults for two years before being laid off, as the school was closing its location...I decided to change careers. I figured I was young enough to do so and sought out trIOS College," Edwin says.
In 2011, Edwin enrolled in the college's Paralegal program and graduated with a distinction in 2012. It wasn't long after that she found herself working as a legal office receptionist for almost five years.
"My first job in the legal field lasted about 8 months before I was laid off again. Luckily for me, I got a call from X-Copper for a paralegal position, which I took," says Edwin.
It was within this paralegal firm that Edwin says she first learned the ropes of the field. Outside of a classroom environment, Edwin was able to scrutinize how paralegal firms operate, how to satisfy clients with good legal results, and also how to run a legal business.
"For me to grow professionally and get the court experience that I needed, I had to move on," she says.
In May 2019, Edwin launched Amicus Paralegal Services.
"I focus primarily on Small Claims but get the odd Provincial Offences case."
Moving to a new country and starting a new career is one thing, but Edwin says her biggest career challenge was to decide whether to make the jump into private practice.
"When one is accustomed to the predictable salary every two weeks, going into solo practice creates a fear of the unknown. The first time around, I was scared that I would fail and not get any clients. However, I approached a paralegal firm and provided them with a proposal to work as an Associate. They accepted my proposal, and this gave me some leverage that helped to build my clientele."
Her second shot at private practice was, according to Edwin, easier to manage because she also secured a part time teaching job that provided enough stable income to pursue the foundational efforts often necessary to launch a business.
"Not everyone has such an opportunity, so I count myself as lucky. I get to work in the two fields I love: education and law."
Edwin admits there's still a challenge to get clients that she, like any practitioner who writes her own paycheques, must grapple with.
"But honestly, I have not had the time to market myself as much as I would like to. About 90% of my current clients have come from referrals."
When asked about significant shifts in the courts over the near-decade that she's been a trained paralegal, Edwin says the Dog Owner's Liability Act (DOLA) stands out the most for her. At the time, she was new to private practice.
"(Back then) I knew very little about DOLA. The Prosecutor at the time was awesome; even though the city was the opposing party, he spent quality time with me to guide me through the process. We worked hard on this particular case and in the end, we were able to satisfy both sides."
Edwin also says that the Prosecutor commented afterwards to the court about how well she advocated for her client.
"This meant a lot to me, especially as it was now on record. The interaction showed me that being an advocate not only means fearlessly representing your client, but also means being able to take and use the advice of mentors to help you to do so," says Edwin. "As a legal professional you can learn new things every day if you are open to being coached or mentored."
Edwin said there's been countless other satisfying moments during her career as a paralegal: such as the time she won her very first trial, or when she negotiated full settlements for clients without going to court, and also to when she helped clients get their deposits back for deals they got into.
"As a paralegal, I thrive on helping those who have been blatantly wronged. So when I win, the satisfaction is doubled."
Edwin has been a licensed paralegal almost since the inception of the profession, which continues to gain traction to this day. She said she has noticed the entry requirements to become a paralegal has become more stringent.
"This I believe is to get the best of the best into the profession...There are too many paralegals out there who don't follow the rules and are not serving the public properly," she said.
Edwin says she is in favour of Family Law opening up to paralegals in Ontario because it affords access to justice for more regular people.
"On several occasions I have been approached by individuals for representation in family court matters, and I have had to turn them down. They spend thousands of dollars on lawyers' fees or attempt to represent themselves.
Edwin predicts that the field of paralegal studies might get saturated in the next 10 years, as the number of graduates pumped out by colleges continues to rise each year.
For more info on this subject, read the article "Are there too many lawyers in Ontario?"
"The competition for jobs and clients will increase, so only the best of the best will survive in the field."
She also says regulatory standards may also increase to ensure improved ethical and professional practice.
"Who knows? Maybe paralegals will have their own regulatory body, which may actually be a plus for the profession."
Her advice to new upcoming paralegals?
"Creep before you walk," she says. "Seek out mentors, or coaches, who can help you navigate the legal system and processes. "Ask questions, and learn as much as you can."