Unlock the full potential of a multi user legal software interface with uLaw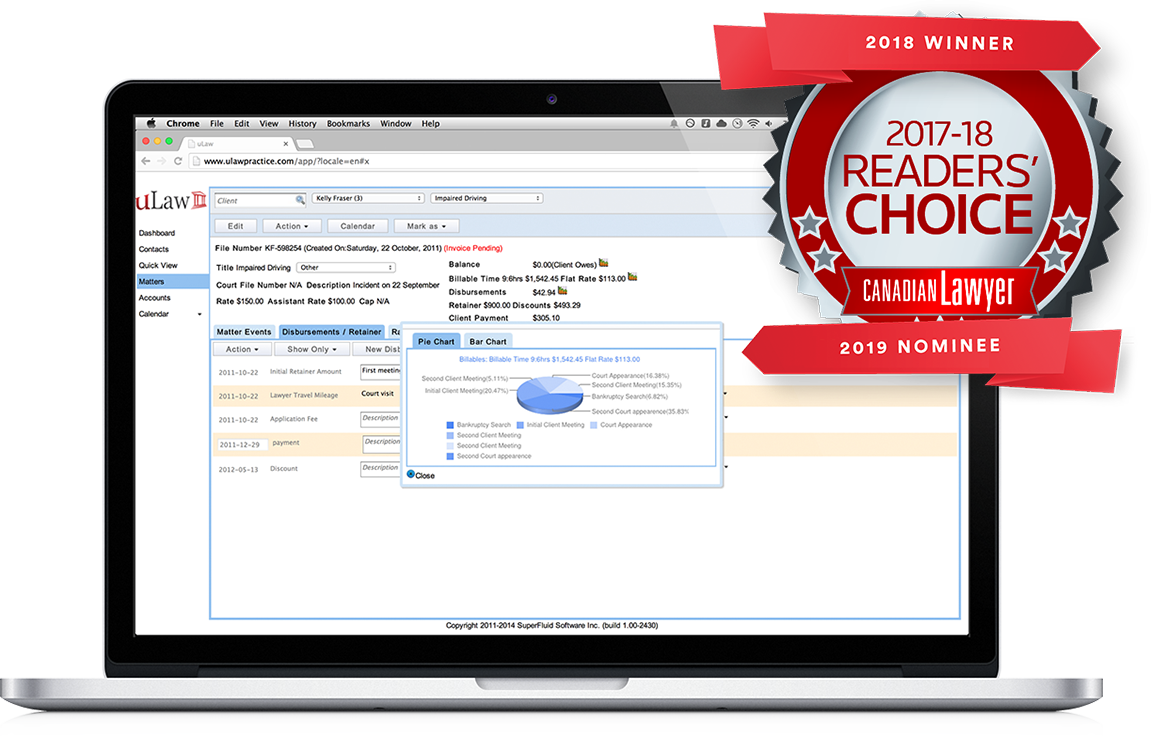 Lawyers and paralegals in Canada have a lot of options in front of them when deciding how to manage their bookkeeping and other clerical processes necessary to run a compliant legal/paralegal office.
There's manual double entry, spreadsheets, general accounting software, practice management software, and finally: a hybrid fusion which weds both legal accounting and practice management together in a single software suite.
In the past our team has written extensively about how and why firms should cut down on non-billable hours by utilizing automation, in the form of specialized software. If a firm has taken the wise decision to choose specialized software tailored specifically for lawyers, it's a fantastic step towards efficiency and modernization.
But the question still remains about which software to choose.
Scrutinizing multi-user software capabilities for mid-sized firms
For small and mid-sized firms, it's very helpful to have a function which allows different employees to collaborate their efforts and contributions in a clearly demarcated manner.
Most practice management systems come with a multi-user function, but in name only. Firms running other cloud or PC based practice management without legal accounting software embedded inside don't adequately get to make use of a true multi-user interface. While practice management systems might have all of the bells and whistles attached, lawyers, paralegals and assistants making use of this function are cheated out of actually getting to see the metrics associated with the work they're doing.
Only when legal accounting AND practice management are wedded together do firms actually benefit from a function like multi-user interfaces.
This is because legal accounting provides the metrics which actually measure more than just time sheets, but revenue, revenue per-employee, revenue per client, and lastly revenue per employee per client. With metrics such as this, a firm is capable of automatically assessing employee output.
Decisions relating to bonuses, pay scales and other measures are difficult to determine in a precise manner without the use of legal accounting tracking revenue and performance.
In the interest in pursuing pay equity, it's important to measure performance related to revenue, which is exactly what is accomplished when legal accounting and practice management is integrated, as it is in the case of uLawPractice.
Start your free 30-day trial of uLaw with no strings attached